Who are the Body Evolve Team?
Body Evolve Chiropractors are registered members of the statute body the General Chiropractic Council and of the United Chiropractic Association or Scottish Chiropractic Association specialising in the treatment of neck and back pain, pregnancy and baby care and sports injury. They are accredited with specific chiropractic qualifications to Doctorate level, and use a courtesy title of 'Dr' however hold no general medical qualification.
Dr Michelle Chrapkowska (B.A Hons, MChiro, Doctor of Chiropractic, LRCC)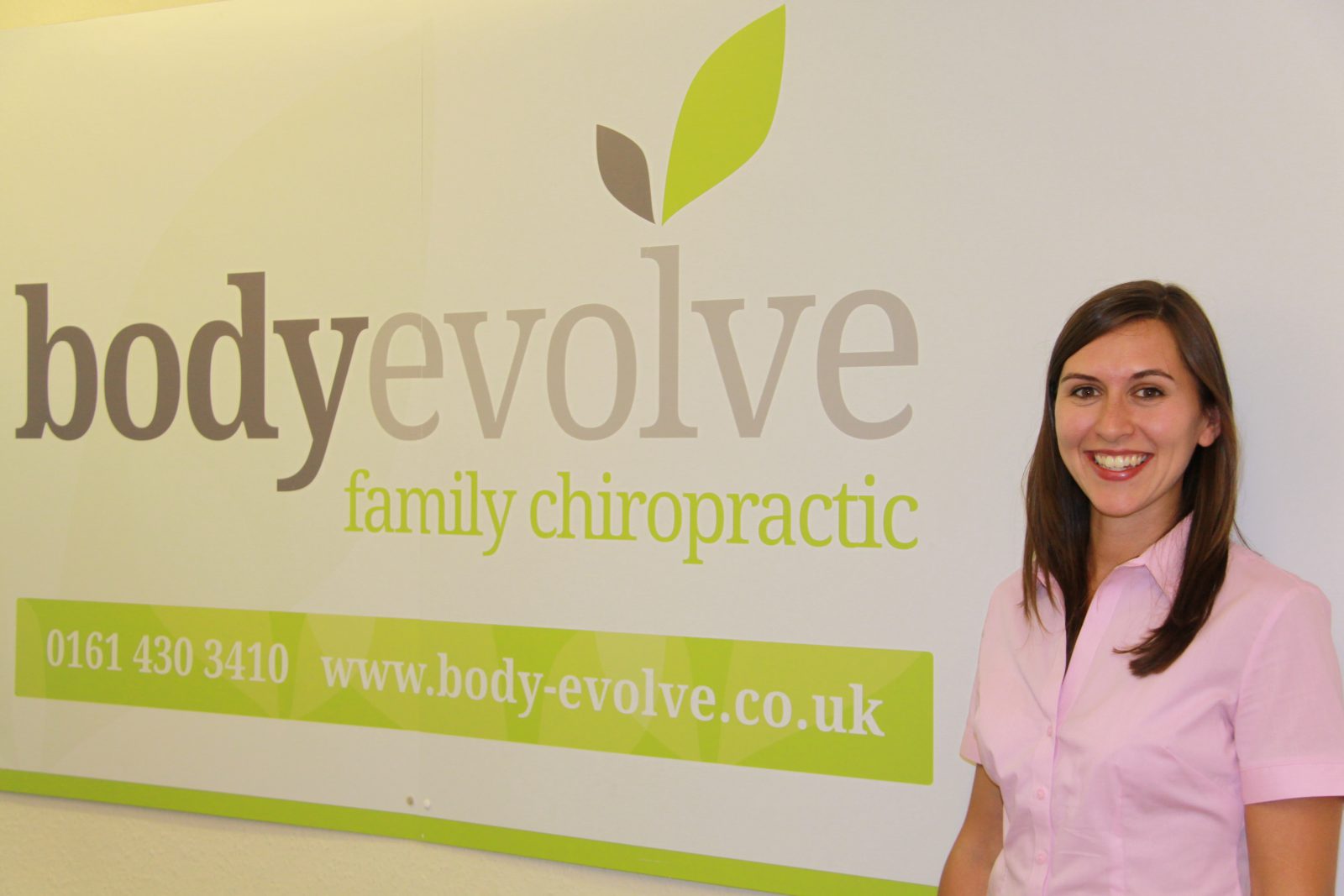 I was introduced to chiropractic in 2001 whilst studying a Sport, Health and Exercise degree at Durham University. The chiropractor amazed me. He showed how a dysfunction in the spine and nervous system could make the body weak and unstable – even in professional athletes. Once corrected, full function returned instantly! From this moment, I witnessed how our health and fitness could be altered simply by 'touch', so I embarked on a second degree to fulfil my dream of becoming a Doctor of Chiropractic.
I've had chiropractic care for 14 years and it has been invaluable to my health, personal development and wellbeing. I found the profession opened up a community of like-minded  friends and mentors, with common values and goals upon health and lifestyle.
Since 2009, I've been a keen public speaker in the UK Association of Speakers Clubs. In 2012, I was delighted to win 1st place in the National Speakers Topics Contest. I've had great opportunities of guest speaking around Manchester about my passion for chiropractic and finding 'true health', without the need for drugs/surgery.  Previously, I worked in the fitness industry for 5 years as a gym/spinning instructor and continue to enjoy my own training, including running and yoga. Outside the clinic, much of my time is spent with my dogs, horse and the great outdoors – my relaxation and playtime!
As part of continued professional development every year, I currently attend seminars throughtout Europe, including the International Paediatric Chiropractic Association, particularly in Pregnancy and Infant care and in the gentle innovative technique of Network Spinal Analysis. I've helped many new mums, health professionals and consultants, athletes and celebrities during their pregnancies. As the Director at BodyEvolve, we attained the Royal College of Chiropractic PPQM award for excellence 2016-18.
I take great satisfaction in helping to enhance the lives of babies, children, parents and grandparents alike. Natural holistic care offers greater wellness to the whole family, giving all members a happier and healthier future. A gift that is truly rewarding!
Dr Abdul Mohammed (MChiro, Doctor of Chiropractic)
I'm a chiropractor and functional medicine practitioner with an interest in pregnancy and paediatrics, and I take great satisfaction in finding the root cause of health issues. I have previously worked in Stockport for two and a half years in a busy practice, and I have been privileged to provide chiropractic care to members of the Saudi royal family, and some TV personalities.
I found BodyEvolve's family-orientated atmosphere very appealing – my interest in pregnancy and paediatrics led to me being certified in the Webster technique by the International Chiropractic Paediatric Association, and I also use the activator method, a gentle chiropractic technique suitable for children and adults alike.
I'm passionate about creating change through chiropractic and lifestyle, which led to me to studying with the Institute of Functional Medicine, and qualifying as a Functional Medicine Practitioner, and I also regularly give talks about nutrition and posture to members of the public.
In my spare time I enjoy travelling to new places, eating delicious food and spending time with family and friends. For the past six years I have spent my summers in India doing providing voluntary chiropractic care, a truly rewarding experience.
My mission is to deliver world class healthcare and education to maximise people's health, and to inspire them to build a healthier future for themselves and future generations.
Dr Imaan Salam, Mchiro, Doctor of Chiropractic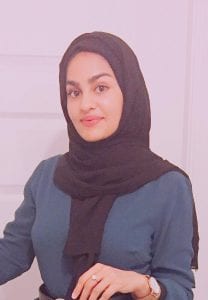 From a young age, I always knew my calling was to help people create better health and realise their potential for it. My interest in Chiropractic was sparked when I received treatment for pelvic pain in my teens and discovered the bodies intricate intelligence and ability to heal. After experiencing the huge benefits and understanding of chiropractic care, I knew this was the career path I wanted to pursue and spread to others. I believe everyone, from babies to the elderly can benefit.
I have always been interested in improving health and function, especially from a preventive standpoint and knew there had to be something deeper that would address and target the root cause of muscloskeletal symptoms rather than following the allopathic approach of drugs/surgery.

When starting my career, my aim was to have a positive impact on people's lives and to work with other professionals to achieve one goal: wellness.
Having this opportunity to help patients suffering from a wide spectrum of neuromusculoskeletal conditions and being a part of their journey to regain their health through natural chiropractic care has been incredibly rewarding. 
Following the birth of my neice, I developed a very keen interest in pregnancy and paediatric care and I have trained in techniques such as the Webster and Logan basic technique. I have supported several women through their pregnancies and labour processes using hypnobirthing techniques.
 I have had the privilege to treat first division and premier league football players and I'm the chiropractor for a CrossFit gym. In addition, I work along side a medical doctor and personal trainer to educate clients on injury prevention and advocate wellness from a chiropractic view point. 
Whether an athlete or a geriatric patient, my mission as a Doctor of Chiropractic is to empower my patients with the vital tools, understanding and encouragement they need to take an active role in their journey to an improved state of health.
In my spare time, I enjoy CrossFit training, singing, cooking, spending time with family and friends, especially my beautiful niece, as well as relaxing in coffee shops and enjoying holiday breaks.
I can truly say I love waking up every morning to do what I do!
Kirsten Cook (Chiropractic Assistant)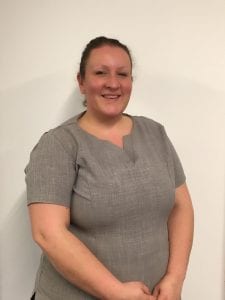 I heard plenty of amazing things about chiropractic care from friends and family but never visited one myself. My husband had suffered with back pain for years and had walked with his foot on an angle. There was a remarkable difference after only a few adjustments, he was walking straighter and having less problems with his back.
Last summer I was itching for a change in career, after working in Childcare for 7 years. I love working with people, having worked in customer service roles since the age of 15 years old, and I always give 100% to provide excellent service. I am an extremely good listener and I love to socialise, so I will make you feel at home when you visit us!
Since starting my role at BodyEvolve, I have found myself taking more of an interest in my health. I always thought medication was the only way (I suffer with ulcerative colitis and polycystic ovaries) and even though I still take medications, I have found myself researching more and more about how I can boost my immune system naturally by eating the right types of food.
I am still learning and everyday is different but thats what makes me love my role at BodyEvolve, we are a family and we support each other.
Sally Gouge, BodyEvolve practitioner, Homeopathy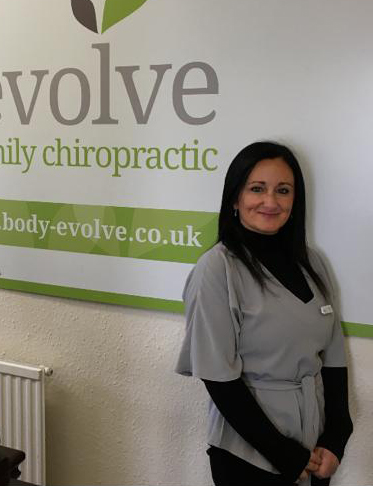 Sally is a fully qualified classical Homeopath, having completed 4 years of training with the prestigious and award winning North-West College of Homeopathy in Manchester.
Homeopathy treats a wide range of conditions to promote gentle, safe and effective healing. An in-depth consultation will determine which individually tailored homeopathic medicines are prescribed to stimulate the body's own natural defense system and improve the overall health, rather than merely alleviating localised symptoms.
Its use is completely safe during pregnancy, for babies or children and the elderly.
Natalie (Receptionist)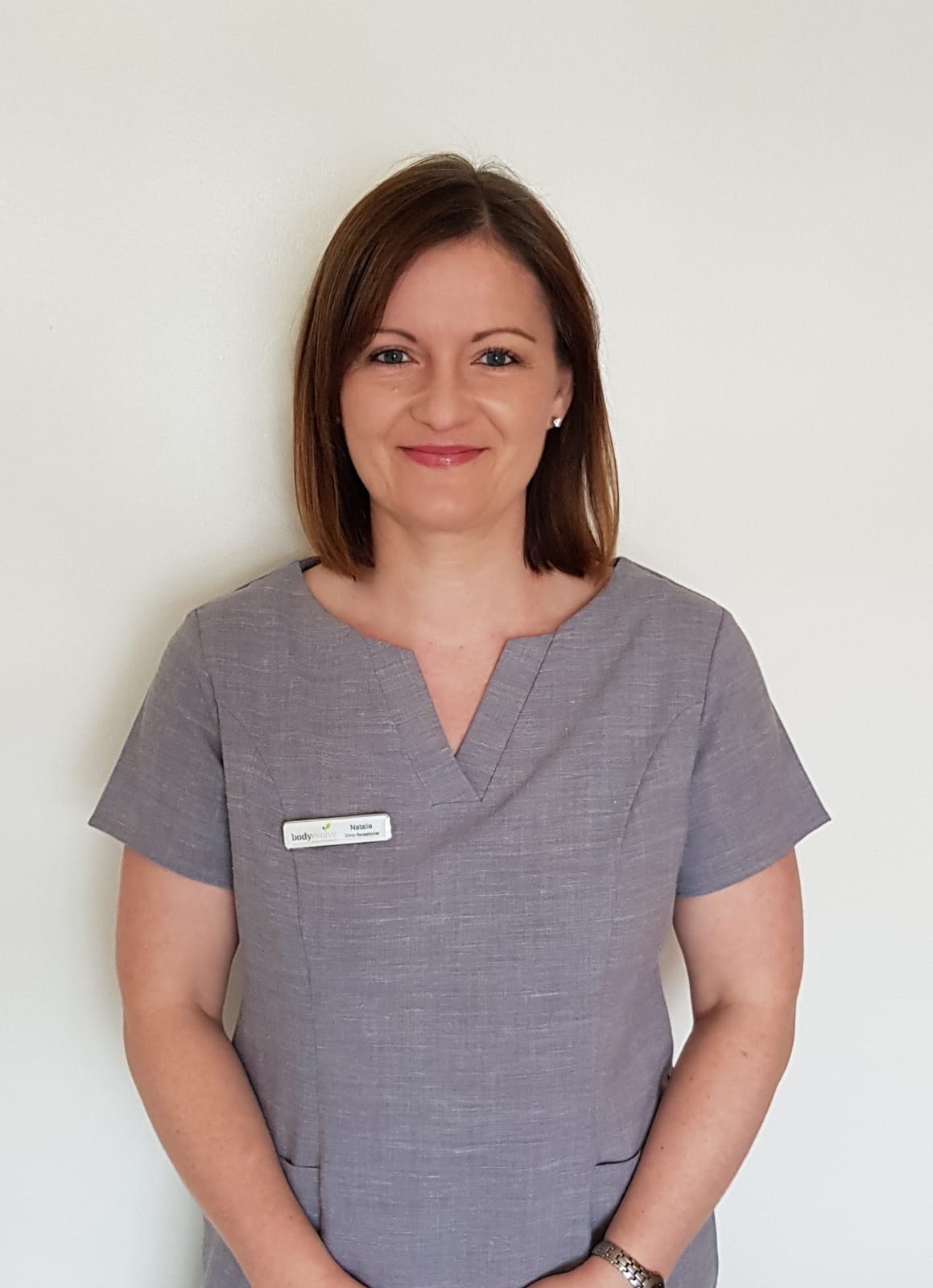 I first discovered Chiropractic Care in 2015, when attending hypnobirthing classes. My teacher said that 'in an ideal world, every pregnant woman would see a chiropractor.' I've been a practice member at BodyEvolve ever since and the improvement in my wellbeing has been fantastic.
I worked in various roles in the banking and insurance industry for 17 years and then became a stay at home mum, my favourite job but definitely the most challenging! When I saw there was an opportunity to become part of the BodyEvolve team, I knew I had to apply.
I've always had a keen interest in wellness and the human body, but I have always thought it would be a lovely place to work with a real family feel!
On a personal note, I enjoy cooking (and eating), crocket, workouts, holidays abroad and I've always got a couple of books on the go.